Orange Park Mall
The First Coast Flyer Orange Line provides easy and direct access to the Orange Park Mall from the Jacksonville Regional Transportation Center at LaVilla. With stops along the way at Cedar Hills, 103rd Street, Townsend Boulevard, and Morse Avenue, you can find grocery stores, pharmacies, and local retail shopping.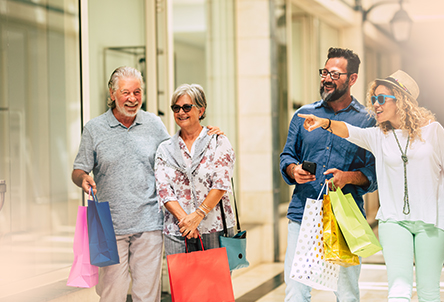 Lines and Routes to Take
Historic Five Points & King Street Districts in Riverside
The Orange Line puts you in the heart of historic Five Points where you'll find eclectic local shops, hip dining and nightlife, and family-friendly riverfront parks. Just a few stops down Park Street, you can take the Orange Line to the buzzing King Street district where more local shopping, dining, and entertainment awaits.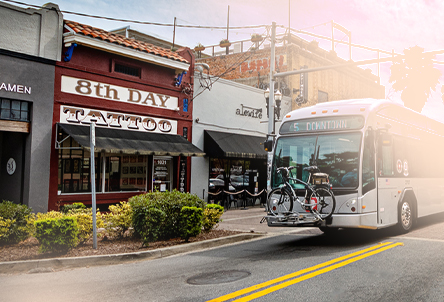 Lines and Routes to Take
Regency Square Mall
Get to the Regency Square Mall and surrounding shopping centers at the First Coast Flyer Red Line Regency Station, along the Arlington Expressway, near Atlantic Boulevard.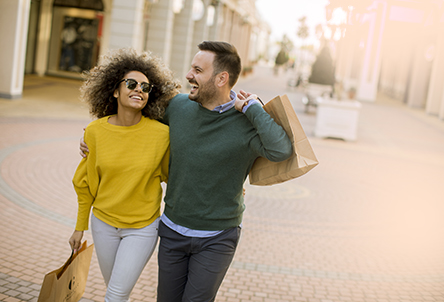 Lines and Routes to Take
Jacksonville's Beaches
Take the Red Line all the way to Jacksonville's beautiful beaches cities where you'll find tons of shopping, dining, recreation, and nightlife. With the Red Line, you can hop off at our Jacksonville Beach Park-n-Ride at the corner of 3rd Street North and 2nd Avenue North, just steps away from the Downtown Jacksonville Beach entertainment district.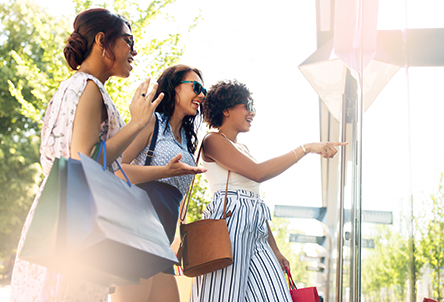 Lines and Routes to Take
The Avenues
The First Coast Flyer Blue Line can get you to popular shopping at one of Jacksonville's premier shopping and dining destinations at the Avenues Mall. In addition to the stop located on the mall's property, the Blue Line provides direct service to the Avenues Walk Park-n-Ride, just steps away from Walmart and other major retailers.
Located near the corner of Southside Boulevard and Philips Highway (U.S. 1), the Avenues Walk Park-n-Ride is the perfect commuter destination for anyone living in the Southside area or St. Johns County.
Lines and Routes to Take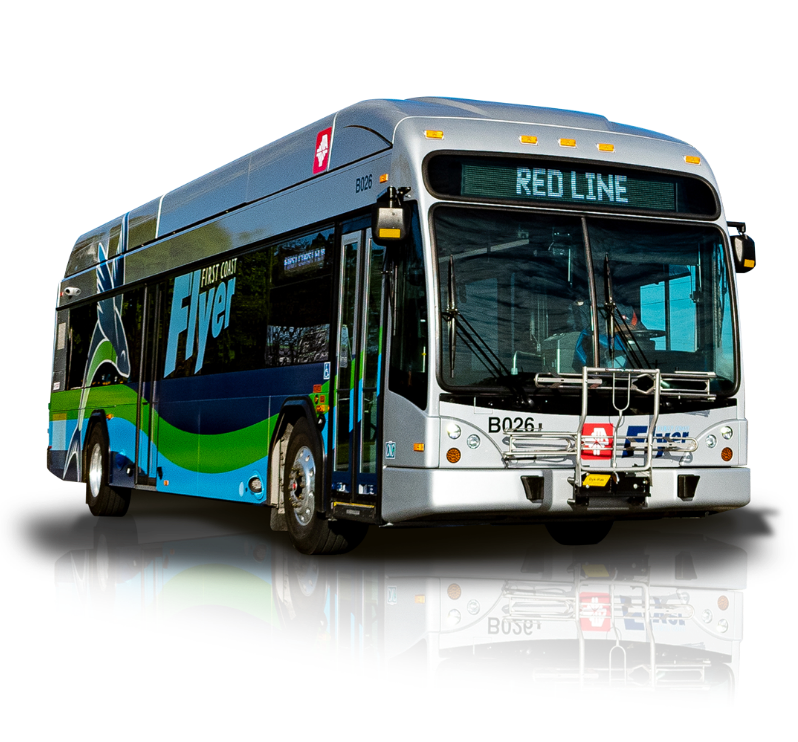 Ready to Go?
Plan your Trip with